The War on Drugs
August 24, 2018
I see a red door, and I want to paint it black... no colors anymore, I want them never to come back...
It's been decades since the end of The Vietnam War was announced to the American People.
Tens of thousands of our bravest came home to a place, where they felt forgotten; they felt as if their own homeland thought that they had done something incredibly wrong. Readjusting to modern society was difficult and arduous at best. Our Patriots also came home with secrets of warfare, many of which are yet to be told, but that continue to manifest and subjugate the lives of these self-sacrificing men. Some affects are medical; some psychological, and the very worst affects have torn chasms into the very souls of their unique aspirations. Lives have fallen to the depths of the abyss. They had fought the first "post modern war".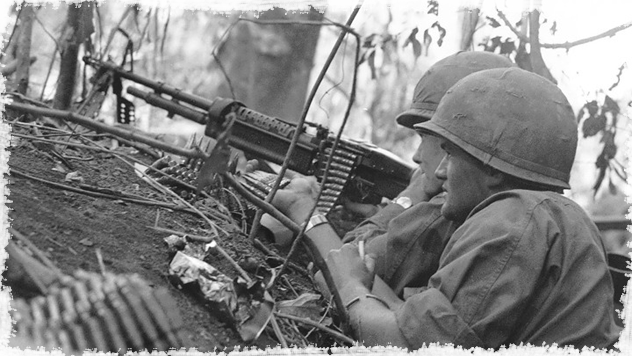 Please indulge my remorse as I quote,
"The conflict was distinct in another way, too-over time, it came to be known as the first "pharmacological war," so called because the level of consumption of psychoactive substances by military personnel was unprecedented in American history. The British philosopher Nick Land aptly described the Vietnam War as "a decisive point of intersection between pharmacology and the technology of violence."
Recently, it was my pleasure, as well as my sorrow, to interview a participant of this horror story. A kind and gentle man he is, with memories that abrade him like dull razor blades. He told me in a steady and unemotional voice, "The medics saw that I needed help staying awake and they offered me drugs... they said were for diet control... There were times I may have gotten only 20 minutes rest in 48 hours -- sleep was not an option. I later learned from a friend that they called them Xmas Trees because they would really light you up... but during Vietnam we did what we had to do to carry out our job."
Another soldier, an Infantryman disclosed, "I made it a practice to check the pockets of the Viet Cong my men had I had killed. I regularly found packets that looked like some kind of dope. This powder, with a hot Falstaff beer, brought me down from the high anxiety of the speed. I had no idea what it was. Coming home to my beautiful and loving family was bittersweet. I had become a heroin addict, just to escape the hell of the pills I had been given."
50 years has passed. The damage done to our courageous warriors, has in many cases accelerated, untreated, into serious medical conditions. Most of these soldiers are gone; dead. Those that remain, most likely will have their life spans shortened by 15 to 20 years.
"I see a red door, and I want to paint it black... no colors anymore, I want them never to come back..."
(Jagger/Richards)