Asbestos: Presumptive Exposure Seldom
Considered
September 03, 2018
Perhaps an addendum or amendment can be made to The Blue Water Navy Vietnam Veterans Act, which will include and fund presumptive exposure to asbestos.
The dots are finally being connected. Just, in like manner, as many Blue Water Navy Vietnam Veterans were heavily exposed to Agent Orange, there was also the unmitigated exposure to asbestos. Though slow to reveal and present, heavy asbestos exposure correlates to calcification, which impacts the heart, lungs (mesothelioma), veins, kidneys, prostate... just about every part of our bodies. The list of conditions is long and not the purpose of this article.
This is being more heavily investigated. Most Blue Water Vets attribute numerous serious health issues to exposure to Agent Orange. Heavy asbestos exposure cannot be ruled out either, and should have been considered just as presumptive as the AO exposure. Why did HR 299 sit in sub-committees for over 40 years without this being explored?
The time spent by previous administrations ignoring this possibility served a political purpose. My hypothesis is that it was in order to provide and expand VA home loans to ALL Veterans. The cost projection by the CBO for the treatment and compensation of the Blue Water Vets was in error. Today, the majority of the The Blue Water Vets are dead, and the others will soon join them. Hindsight is 20/20. The two issues should have been funded by two completely separate bills. The VA home loans were designed to be for all deserved Veterans; whether they served stateside or in active combat. (No difference in eligibility requirements.) Monies for The VA loans and The Blue Water Navy Act are not connected otherwise. The delayed action, that could have saved thousands of Veterans, was in order to use the budget in ways that would favor the elections of the Senators sitting on the sub-committee during that time.
1,713,823 of those who served in Vietnam were still alive as of August, 1995 (census figures). A more current Census, taken during August, 2000, the surviving U.S. Vietnam Veteran population estimate was 1,002,511. Available data suggests that another 390 Vietnam Vets have since expired each day.
My information is not mere conjecture. Consider this publication:
The USS Hancock: Asbestos Exposure Aboard the "Fighting Hannah"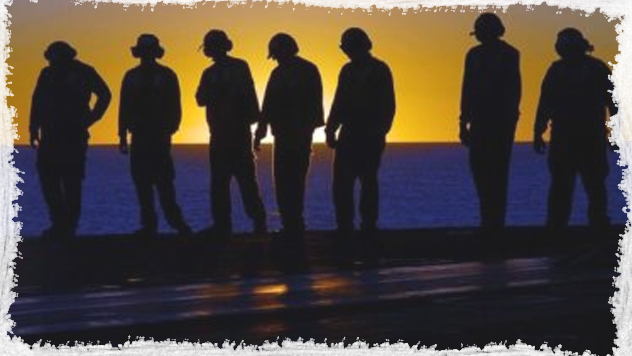 Thus, with this affirmation of factual research, what reasonable medical professional would not consider possible asbestos exposure when treating a Vietnam Era Veteran for an "age-related condition" such as heart issues, or prostate problems? That would be a Primary Care Physician; designated by the VA as the initial diagnostician and provider of treatment for the Veteran. When a Veteran has a heart condition they treat the heart, often without searching for the cause. The same is likely true with other conditions. Research indicates it impacts the brain... causing Dementia, possibly Parkinson's Disease, bodily tremors and other neurological dysfunction. It will take more research on my part but I am dedicated to it.
Perhaps an addendum or amendment can be made to The Blue Water Navy Vietnam Veterans Act, which will include and fund presumptive exposure to asbestos. Hopefully, this can happen just as quickly, under the current Administration, as when HR 299 officially became The Blue Water Navy act.
Semper Fi